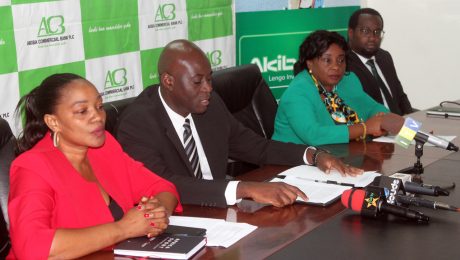 Akiba Commercial Bank (ACB) launches New Investment Product on 25 th September, 2019.
In a bid to offer attractive investment products for Tanzania from all walks of life, Akiba Commercial
Bank Plc has launched an innovative new product.
Dubbed "Akiba Lengo Investment Plan" the new product has unique and exclusive features that will
enable customers to accumulate funds towards fullfilling their life time dreams, whether it is buying
car, starting a new business, building/renting a house or taking that dream vacation.
Akiba Lengo Investment Plan (Akiba LIP) is designed to assist customers to achieve their investment
goals by making consistent monthly deposits until the attainment of the selected tenure.
Akiba LIP is easily accessible with low minimum subscription of TZS 20,000, flexibility to select
investment period between 1 and 5 years and attract interest up 12% per annum.